This project proposes a liberation of previously concealed space
that is now dedicated to the public by voiding the existing building.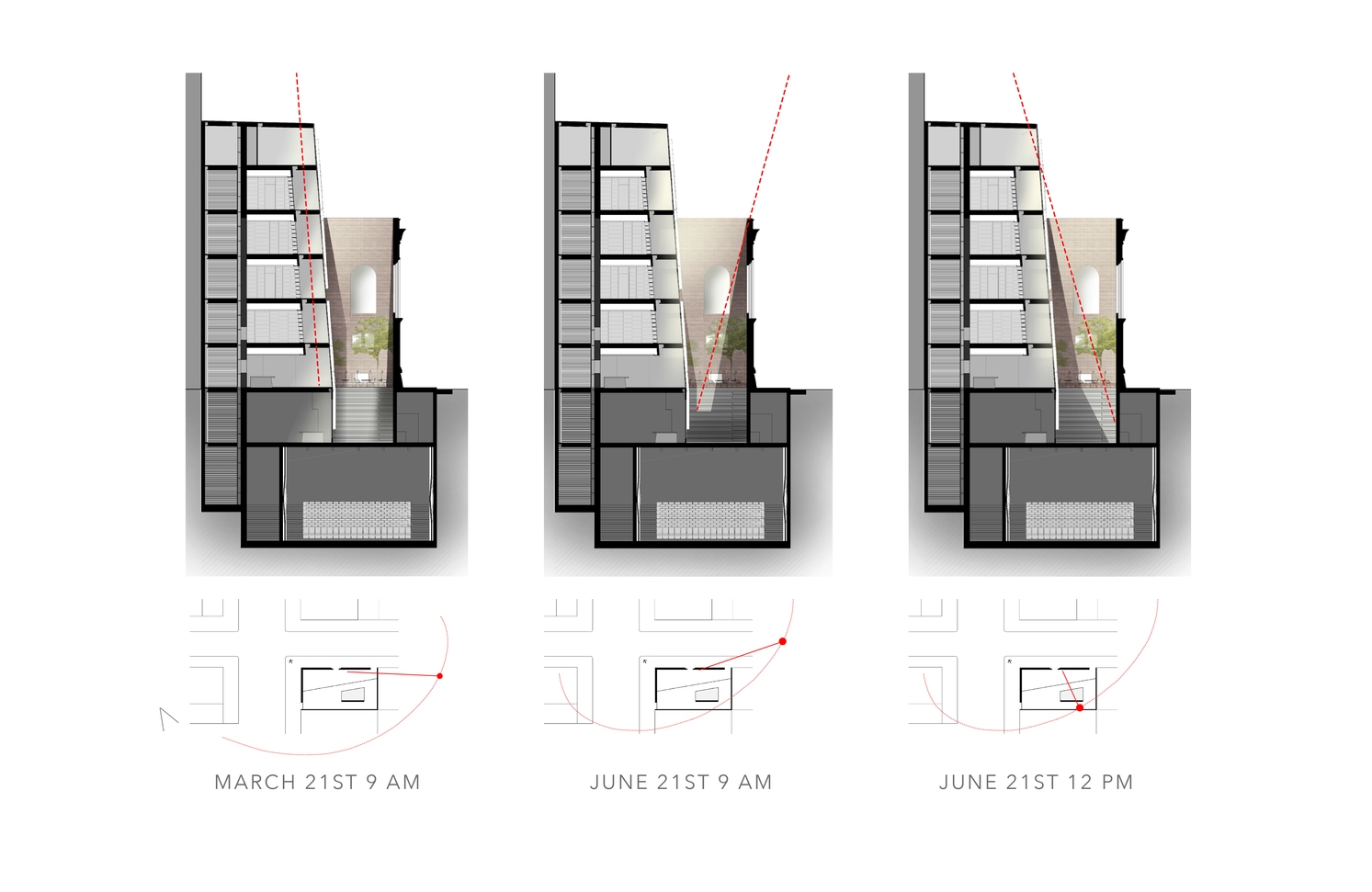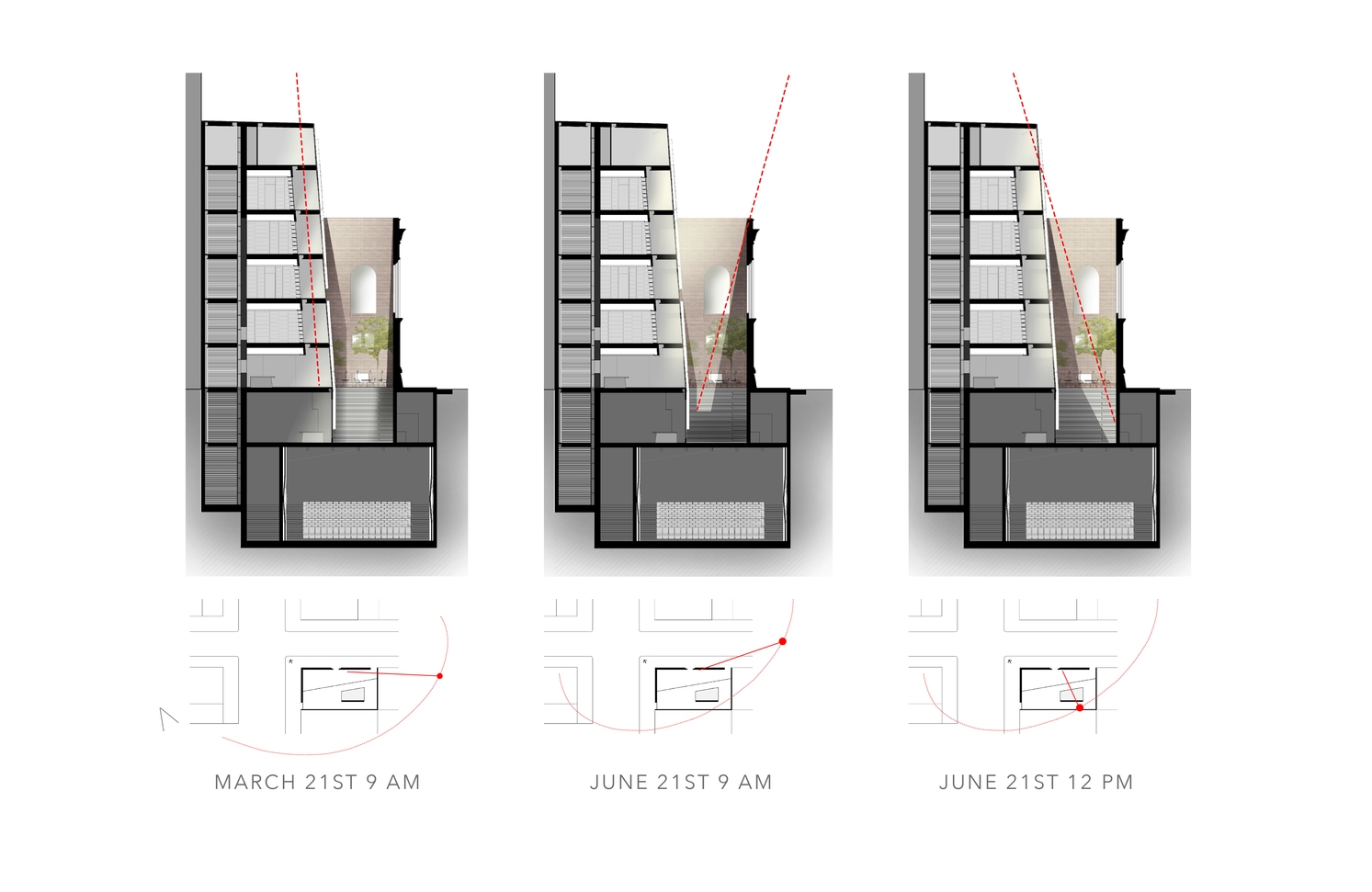 The heavy, landmark façade of the original courthouse is a critical architectural component of the East Village vernacular identity.
By minimally intervening in the historic façade, the building becomes open to the adjacent streets. The idea of interior and exterior space is inverted through the layering of architectural envelopes within the existing footprint. The available square footage is augmented by relocating the theaters underground, providing space to house classrooms, a library, and offices in addition to a film archive.
The new interior design wraps around a core - the archive - allowing light to penetrate throughout the building during the day, while creating a central light source at night. The overall effect is a civic environment that engages the neighborhood while simultaneously maintaining the Archive's role of preserving avant-garde film.
The abstraction of the existing brick façade creates a color palette that relates the existing and new architecture. The resulting palette is applied on the floorplans to invert the horizontal and vertical surfaces. The colors and patterns provide a progression from old to new. The duality of light and dark, of private and public space, exists on each component of the building from the floor plan to the furniture design.