A select group of sixteen students from eight disciplines of the School of Constructed Environments at Parsons were invited to design a temporary installation for the Reach Higher Fashion Workshop, an event hosted by Michelle Obama in the historic East Room of The White House in Washington D.C.

Using over 200 discarded books and recyled materials, the installation reinforces the idea and concept of sustainability and education. .
The final production included a backdrop, a central podium, ten head pieces, two-hundred napkin rings, four columns, and eight mantel pieces.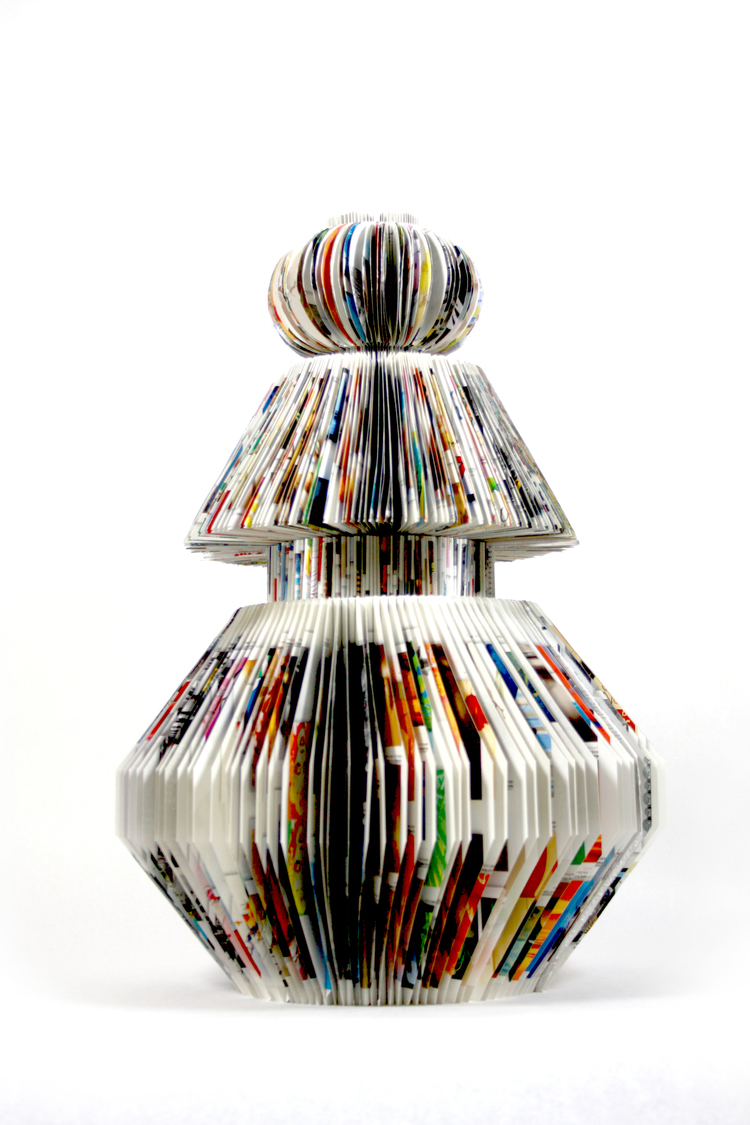 For more information visit:
http://sce.parsons.edu/blog/sce-students-create-temporary-environment-at-the-white-house/
http://sce.parsons.edu/blog/sce-students-design-and-install-temporary-environment-for-white-house-design-education-event/
http://sce.parsons.edu/blog/sce-white-house-installation-in-the-press/
http://sce.parsons.edu/blog/time-lapse-videos-of-parsons-white-house-installation/
Collaborators:
Sofia Burlo, Lauren Parikh, Amanda Evengård, Laura Yeh, Nelson DeJesus, Calvin Cheng, Alex Stewart, Mariam Alshamali, Mochi Liu, Julia Grunberg, Junrui Wang, Jordana Maisie Goot, James Clotfelter, Stephen Finney, Marina Lodi
Photos credit Martin Seck, MCT, and the collaborating group